Box levels are so called because of the shape of the profile's cross section. If cut in half, you would see the aluminum formed in the shape of a rectangle which is generally hollow in the middle. Due to the square construction, it has four points of strength and a higher resistance to torsion. Box shaped levels offer better mechanical properties and a set of technological features that not all shapes of spirit levels can house, such as ergonomic handles, shock proof end caps, solid acrylic vials and wall grips.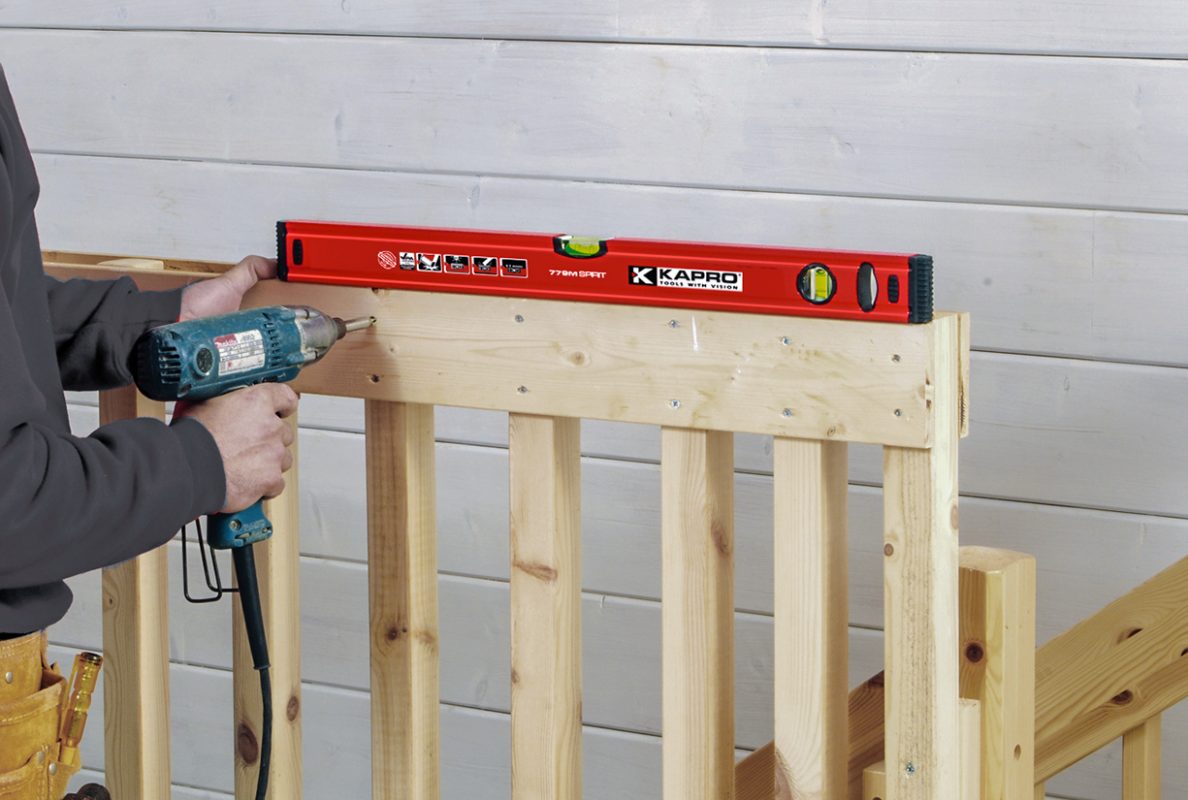 Gradient levels are designed for measuring slopes and angles, essentially modified box levels with slope measuring components.
Kapro 105 Topgrade™ Gradient Level
3-6 Solid acrylic shockproof horizontal vials (depending on the levels length)
1 Solid acrylic shockproof vertical vial
Accurate slope measurement of up to 2%
Accuracy: <0.5 mm/m(0.0005"/") on all vials
Milled surface
Shock absorbing rubber end caps
Digital levels derive their name from the technology used: digital technology. Most have a box shaped frame to house the digital module and LCD screen and some digital levels include the classic vials and laser pointer. Digital levels are less precise than spirit levels but allow measuring various angles. Because of its electronic nature, it's more susceptible to water and dust.